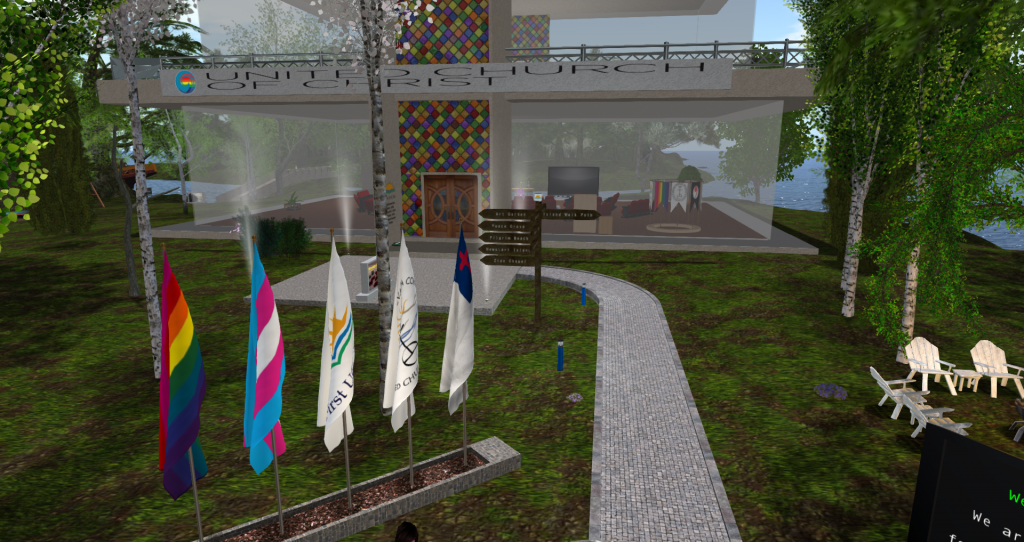 "Possibilities are because God is."

Marjorie Hewitt Suchocki in God-Christ-Church
Donations are very much appreciated to support this ministry! 
First UCC SL is the first church in any mainline denomination to have full standing while existing only in virtual reality. This ministry is incorporated as a non-profit religious corporation in the State of California and has been designated a 501(c)(3) public charity by the Internal Revenue Service (IRS).
Your donation is tax deductible to the extent allowed by law.
Our costs to maintain our presence in-world amount to about $200.00 per month.  Your kind support will enable us to keep this ministry a part of the life of many Second Life residents.  One resident expressed her feelings after worship one Sunday evening saying, "I'd be lost without it!"  Another remarked, "I'm nourished here."  Thank you for considering us among the many worthwhile things you could choose to support!
You may support us when you shop on Amazon.com.  Just go to smile.amazon.com and choose First United Church of Christ Second Life as the charity you wish to support.  To make it easy, here is a  link to use:  https://smile.amazon.com/ch/46-3497024
If you would like to make a donation, use the button below to make a donation with PayPal using a credit card or your PayPal account. Note: a PayPal account is not required.
We will be happy to send a letter acknowledging your donation.