Open and Affirming
Our Open and Affirming Resolution is a Covenant
In the tradition of God's covenant with people, and in the Reformed Church tradition of the United Church of Christ, our Resolution is a promise we make to God. We promise that we will offer the kind of extravagant welcome that our denomination is known for, that we will love and support, encourage and uplift, all who seek to be in fellowship with us.
This was our position before we existed as a church presence in Second Life and it is affirmed by our adoption on April 15, 2015 of the following Covenant. Our Board of Directors approved the language expressing the Covenant, and it received unanimous approval during a voting period that ended April 15, 2015. It serves as our pledge "to walk together in all God's ways" (Constitution of the United Church of Christ).
The Covenant
First United Church of Christ and Conference Center Second Life was established on the firm belief that all of God's children are beloved and share in the promise of the Gospel. We became aware of the need for radical acceptance in the example of Jesus even before we were established as a church presence and declared a ministry of the Southern California Nevada Conference. It is with utmost pride and resolve that we declare ourselves to be an Open and Affirming ministry.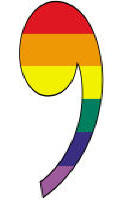 It is our mission and purpose to welcome, with open minds and open hearts, all who wish to join in our membership and those who wish to be in fellowship with us as well.
We proactively invite diversity into our church by accepting and welcoming in Christian love persons of all ethnicities, all genders, all gender identities and gender expressions, all sexual orientations, all ages, all educational backgrounds, all faith backgrounds, all mental and physical abilities, and regardless of social or economic status, or nation of real life residence.
We welcome all to participate fully in the life, leadership, ministry, worship, service, and mission of this virtually located but very real faith community.
God created a universe rich in diversity and we celebrate that gift by living it, by example and with joy.
Our Open and Affirming Certificates